Table of Contents
One of the best parts about Tales of Symphonia, in my opinion, is the characters. The party is just chock-full of unique characters that each have their own personality quirks and fully fleshed-out backgrounds.
It's kind of a double-edged sword, though. Having so many lovable characters is great, but you can only have four at a time in your party. So how the heck do you go about figuring who gets those four coveted spots?
There's a surprising amount of debate about this. Given my love for the game, I thought I'd chime in with my opinions about the best party in Tales of Symphonia. I'm going to do you one better, though, and show you some of the best configurations out there, as well as the one I run with when I play.
First: The Two Party Members You Absolutely Need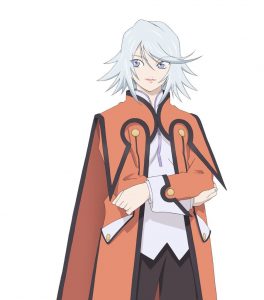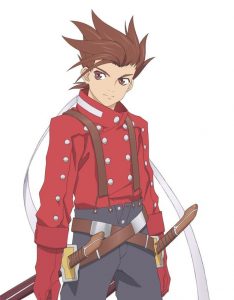 No matter which party you end up building, there are two characters that are pretty much non-negotiable. Rather than list all the various party formations I recommend with them in it repeatedly, I thought I'd start with a quick discussion on the vital party members.
It should come as no surprise that the first party member you always need is Raine. I've said before that if you don't have Raine in your party, you're not playing it right, and I stand by my statement.
Raine has, by far, the best healing spells in the game. She can also provide stat buffs to your characters and remove status effects that can change the tides of battle. Unfortunately, she can't do much in the way of damage to enemies, but I think she more than makes up for that.
Now let's look at the second must-have character. I feel like this one might be a bit controversial in some ways, but I think you need Lloyd in your party.
He's kind of one-dimensional. All he does is damage, but he does it fast and well. However, there's another reason why I like him so much: he's the best cannon fodder you'll get.
Because he's almost always in close range of enemies, they tend to focus on him. That frees up casters like Raine to heal and attack in relative peace.
Best Party Formations…
…when you want to be defensive.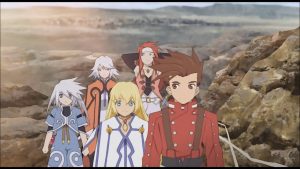 Assuming you're rolling with Lloyd and Raine in your party, two of your slots have been filled. Fortunately, one of those two spots is taken by someone who's great for defensive purposes: Raine.
When you're playing defense, your goal is focused more on preserving your own party rather than dealing massive damage to enemies. I'd suggest leaning more towards the healing end of the spectrum.
For your other two members, try Regal or Zelos/Kratos. Possibly even both if you really want to ensure you have maximum healing potential.
Colette is even a viable option here. A couple of her angel spells do a lot for your party, like Sacrifice and Holy Song. Sacrifice gives your party a nice heal, and Holy Song provides you with some temporary buffs. I usually cast the latter at the beginning of every battle.
Steer away from squishier characters like Genis here.
…when you want to be offensive.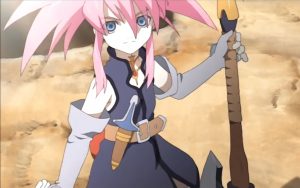 Again, with Lloyd and Raine in your party, you've already got one offensive slot filled by Lloyd. He's one of the fastest attackers in the game, so I think he's crucial to any more attack-based build.
You have some flexibility when it comes to who you're going to put in the remaining two spots. Sheena is a fairly good addition, because her summon spirits do insane amounts of damage, and she hits about as fast as Lloyd.
I'm not the biggest fan of Genis, but I think he's worth considering, too. He learns some absolutely beefy spells, like Meteor Storm and Indignation.
There are a few drawbacks to him, though: he's squishy, it can take him a long time to cast, and he's virtually defenseless when he runs out of TP. These are things you can deal with, however, with a little planning. For instance, keep orange or mélange gels on hand to prevent him from running out of TP.
I love Presea for hitting hard, as well. She can do some mean damage with her ax, and she's far from defenseless. She's a bit slower, but when you consider that huge freaking ax she has to swing, I guess that makes sense.
…when you want to be thematic.
Another thing you can think about is theme, although this is more of a fun thing than a real strategy. For example, you can consider the point of the story you're in and build a party that reflects the moment well.
Lloyd, Colette, Genis, and Raine make a good childhood friend-themed party. Considering that they've known each other the longest (barring Kratos and Lloyd, of course), it would make sense that they'd have a strong alliance.
You could also go for an all-women party and pick Raine, Sheena, Presea, and Colette. Likewise, you could do the opposite with Lloyd, Kratos/Zelos, Regal, and Genis. (I wouldn't recommend that, though, because Raine is a must-have, whereas you could probably get by without Lloyd if you're using Presea and Sheena.)
The possibilities are kind of endless here. You can go with pretty much any kind of theme you can think of.
My Favorite Party Setup (And Why I Like it So Much)
So what kind of party do I run?
To be honest with you, my party doesn't necessarily make a lot of strategic sense. I don't always go for the strongest characters or even equip items to characters that would benefit the most from them.
Instead, I simply play with characters I like, reserving the best items for them. My party is almost always comprised of Lloyd, Raine, Colette, and a revolving fourth member. Sometimes, I'll use Sheena for the last one and other times I'll use Zelos or Kratos. Very occasionally, I'll throw Presea in for awhile, too.
For my main three…I pick Raine for obvious reasons: her amazing healing skills. Lloyd goes second because I like to use him as a distraction. Then, there's almost always Colette, who I choose to personally play for no reason other than I like her wings. (I really wish I had some more strategic explanation for that, but I guess I just like shiny stuff?)
I almost never use Regal and Genis unless I have to. There isn't a solid reason for doing so – I just don't like them all that much.
Wrap Up
That concludes my suggestions for the best Tales of Symphonia party formations. Of course, you don't have to follow them, but I do think they're solid choices, otherwise I wouldn't have recommended them.
What kind of party do you roll with? Do you use characters different from my main party, and if so, why? I'd love to hear your opinions, so drop a comment below.